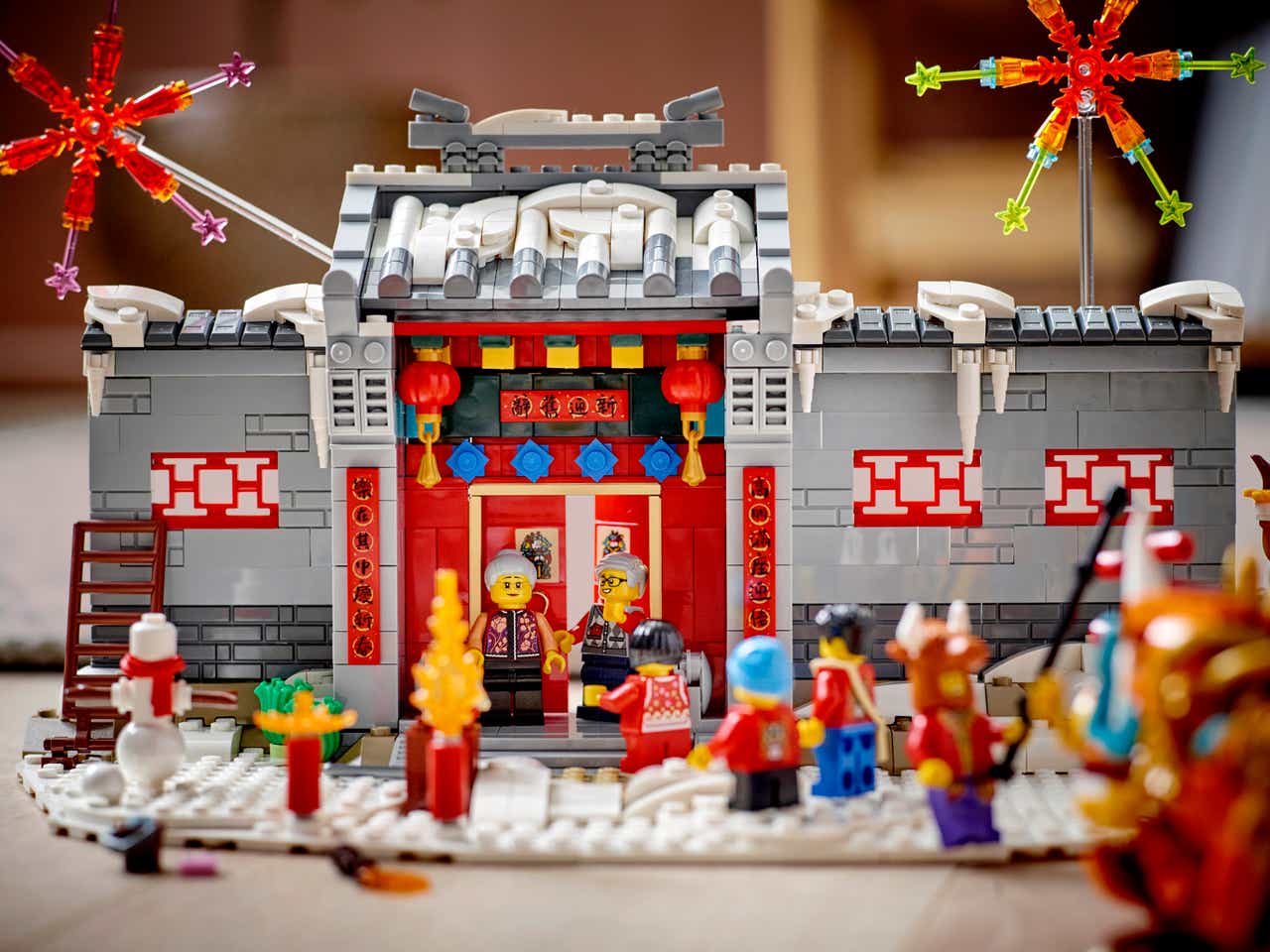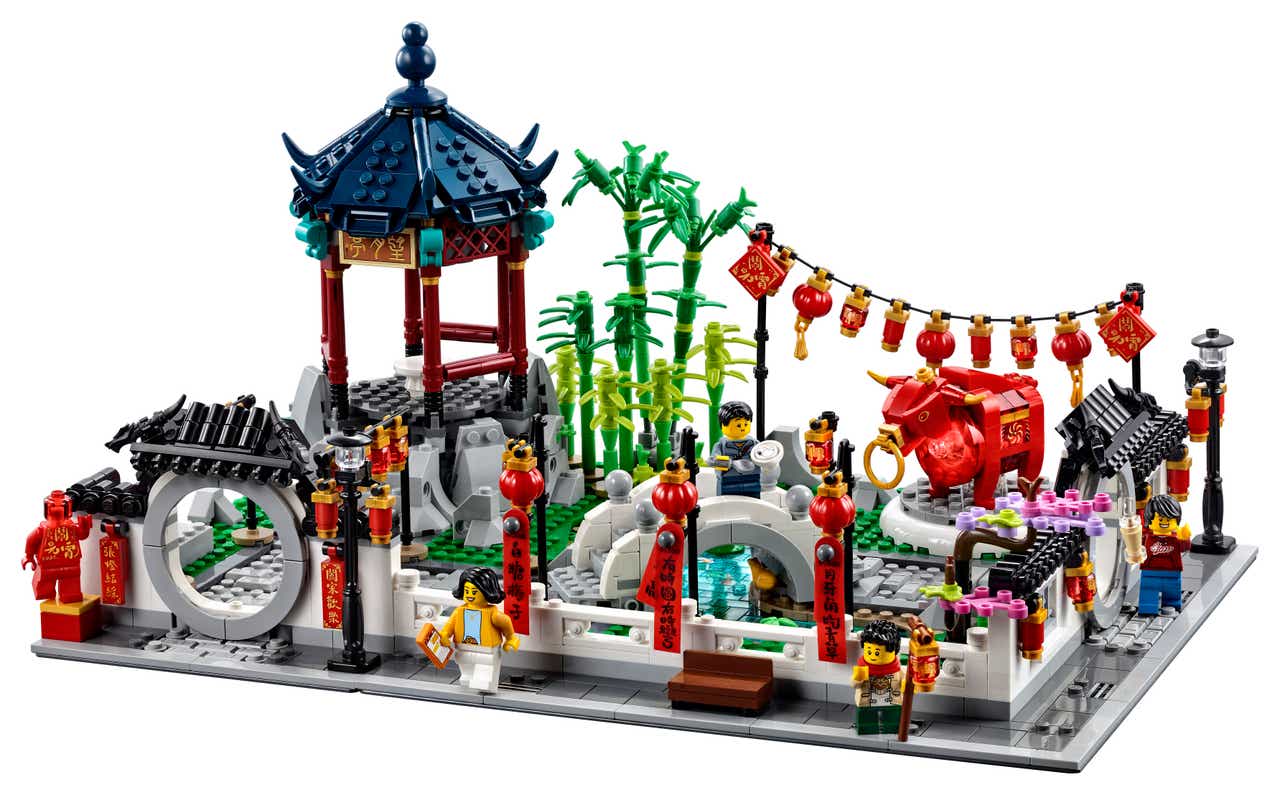 November 6th, 2020: Today, the LEGO Group revealed four new LEGO® sets celebrating classic Chinese culture and legends at the 3rd China International Import Exhibition (CIIE). This is the company's largest scale of novelty unveils at the CIIE since 2018.
The new offerings range from within themes such as LEGO® DUPLO, the popular LEGO® Chinese Traditional Festival and the newly-launched LEGO® Monkie Kid.
LEGO® DUPLO Town Happy Childhood Moments taps into two critical moments of a toddlers' life in China: Chinese New Year and kindergarten. It can support Chinese parents to teach their preschoolers about traditions of the lunar new year and key skills to prepare kindergarten life in a playful way. It is also the first LEGO DUPLO set that is customized for Chinese pre-school families.
LEGO® Story of Nian invites children to learn the old story about Nian and celebrates the Chinese new year with LEGO bricks. It features a brick-built Chinese residence with traditional decorations, a snowy scene that is brought to life with a posable Nian creature, a snowman figure and six minifigures including grandpa, grandma, three children and a person in an ox costume to mark the Year of the Ox in 2021.
LEGO® Spring Lantern Festival recreates the magical atmosphere of the festival which marks the end of the lunar new year celebrations. It features a brick-built Chinese garden with moon gates, pavilion, pond and bridge, a special ox lantern illuminated by a LEGO light brick as well as other must-have items during the festival like a rabbit lantern and a Tang Yuan rice ball.
To inspire children to learn more about Chinese traditions when building, illustrations are telling the legendary stories of Nian. The Lantern Festival is added on the building instructions of the two sets, which is the first time this kind of feature appears in the LEGO Chinese Traditional Festival theme.
LEGO® Monkie Kids' Team Quadcopter, is a new set from the LEGO Monkie Kid theme. It presents the story of Monkie Kid's team of heroes and their battle with Spider Queen and perfectly combines the modern hi-tech fantasy elements with the well-known Chinese story. The LEGO Monkie Kid theme was launched in May 2020 as the first LEGO theme inspired by a classic Chinese legend. The new set joins the range of 11 sets, which have already been released, to empower children to be brave, resilient and optimistic through creative play.
Sources:
https://www.lego.com/en-us/aboutus/news/2020/november/ciie-novelties?CMP=AFC-AffiliateUS-je6NUbpObpQ-2454844-116033-1