Information
https://www.yelp.com/biz/muzita-abyssinian-bistro-san-diego
Address:
4651 Park Blvd
San Diego, CA 92116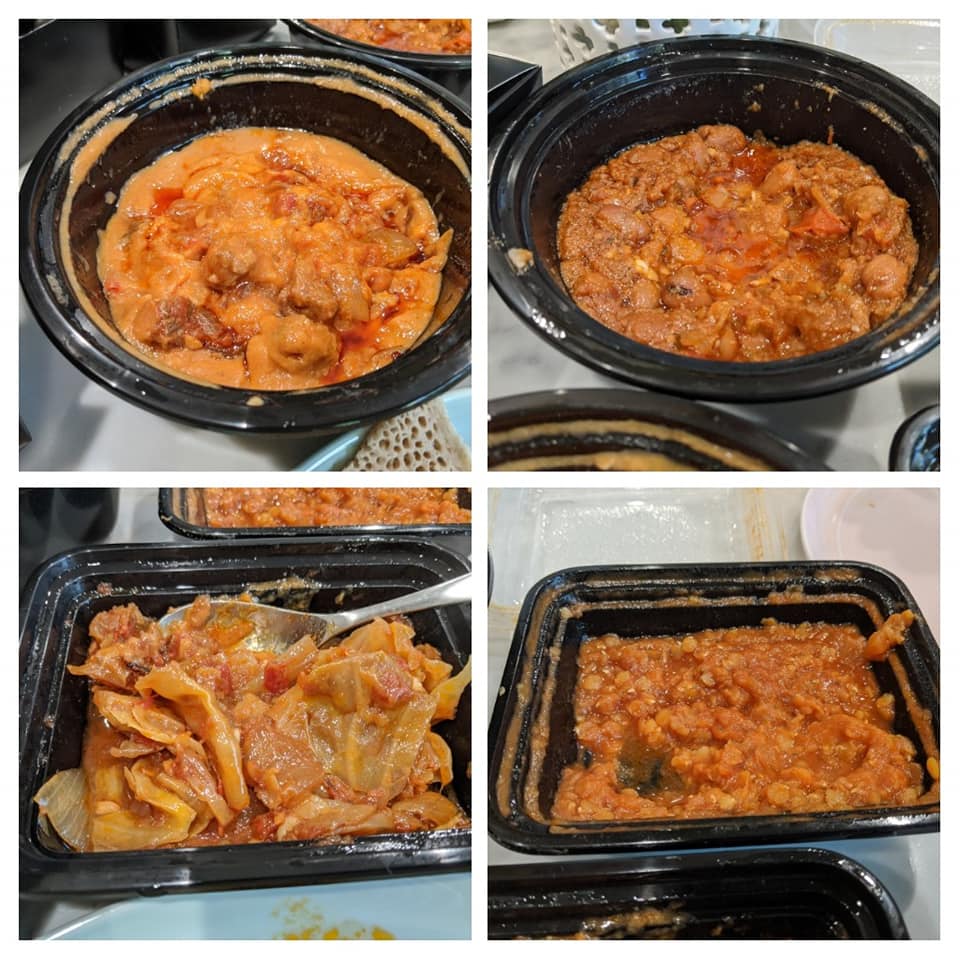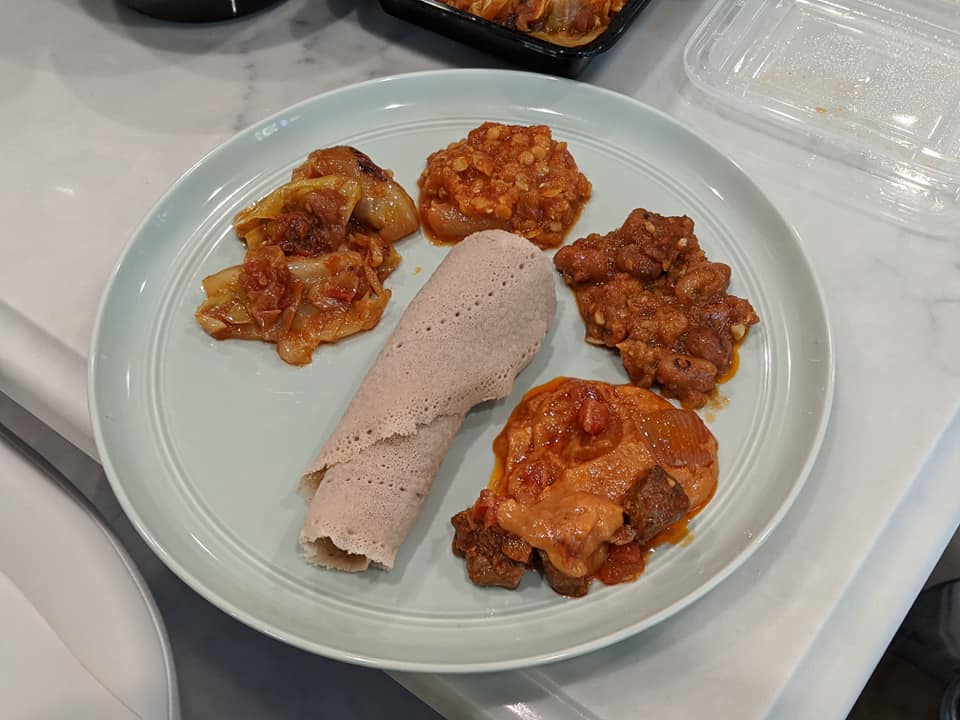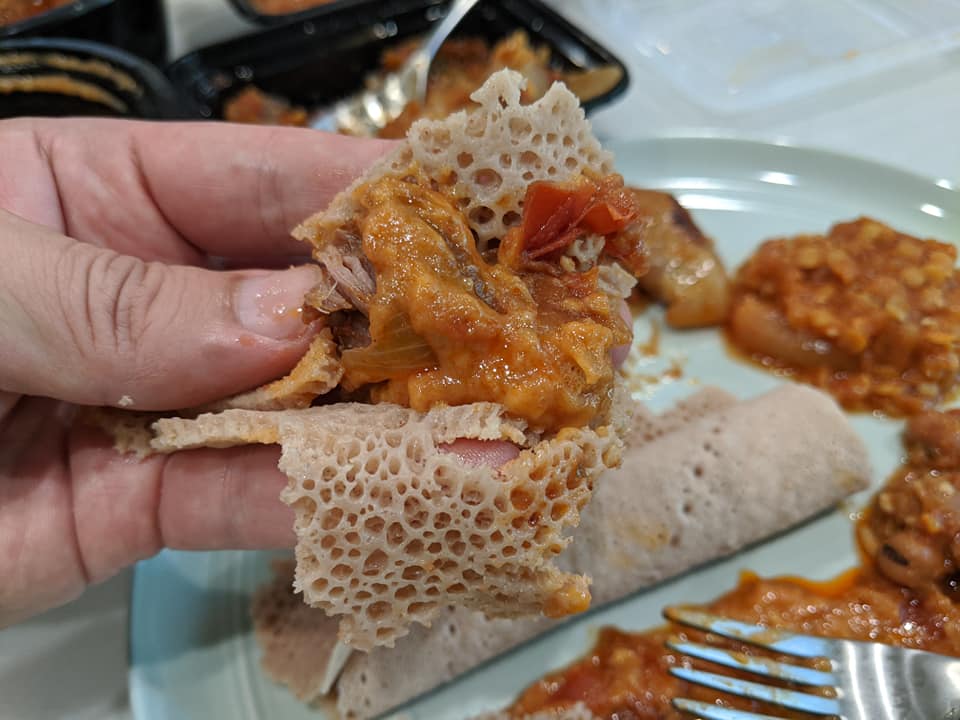 Menu Items
Mama's Fool (Vegetarian)
Fresh Fava Beans, House Herb Blend, Tesmi, Ginger, Tricolor Peppers, Simmered in Handpicked Herbs and Spices
Shiro + Beggie (Lamb)
Shiro, Topped with Sauteed New Zealand Leg of Lamb (Cubed), House Herb Blend, Tesmi, Awaze, Garlic & Serrano
Timtimo (Sides)
Red Lentils Braised in Berbere
Caulo (Sides)
Green Cabbage Roasted in Tomato Sauce)
Explaination
Shiro is a stew whose primary ingredient is powdered chickpeas or broad bean meal. It is often prepared with the addition of minced onions, garlic and, depending upon regional variation, ground ginger or chopped tomatoes and chili-peppers.
Injera is a sour fermented flatbread with a slightly spongy texture, traditionally made out of teff flour. It is the national dish of Eritrea and Ethiopia. It is central to the dining process in those cultures as bread is the most fundamental component.
Berbere, is a spice mixture whose constituent elements usually include chili peppers, coriander, garlic, ginger, basil, korarima, rue, ajwain or radhuni, nigella, and fenugreek. It is a key ingredient in the cuisines of Ethiopia and Eritrea.
Niter kibbeh, or niter qibe, also called tesmi, is a seasoned, clarified butter used in Ethiopian and Eritrean cuisine.
Awaze paste is a spicy Ethiopian seasoning paste made from berbere spice, ground bird's eye peppers, honey mead and spiced butter.