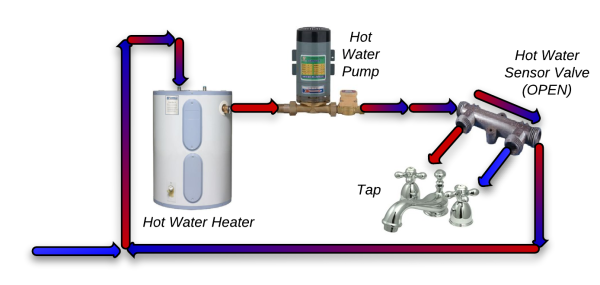 A hot water recirculation pump is a device that cuts wait times for hot water down from minutes to a few seconds. … This occurs via either a separate piping return or the cold water line, depending on how the pump is installed. Hot water is drawn directly from the water heater to the fixture in use.
The price tag of a hot water recirculation pump is around $200 and most can be installed by the consumer but some require a plumber. In addition to this fixed cost, there are two variable costs to consider, the energy used by the pump, and the additional water heating required.
The cost of the electricity at $0.12 per kW for the small pump for 250 feet of pipe on a timer for eight hours a day with a sensor and switch that runs on average 3 minutes per hour and costs $1.40 to $1.59 a year in electricity. The . 79-A circulator uses 90 W and costs $4.73 a year.